Today, I'm gonna review the best Social Media Management Tools, starting with now. Before I spilled all my secrets, I need to tell you guys that I've done a similar article in the past about Free Social Media Tools.
Sprout Social
Now it's all in one fully grilled social media management tools Sprout Social. There are just so many good things that I can say about this tool because I haven't seen anything like it on the market. 
When it comes to everything associated with social media marketing, you guys have to understand that this is not the typical scheduling tool that you use to automate your content posting. It's way more than that.
For example, you can use the Content Calendar feature to plan your organic and paid campaign content in advance. The team collaboration tools allow you to split up the work involved with managing your social profiles.
And Sprout Social Smart Inbox allows you to view everything in one single spot instead of having to log into each platform to view messages. And it also comes with several automation tools to help you interact with your customers more effectively, like Chat Bots and Social listening tools that allow you to analyze the conversation and trends happening around your brand and your industry.
One of my favorite features about Sprout Social is the fact that I can use it to quickly create a very detailed, professional, customized analytic report. It was just a few clicks of a button and you get this nice-looking report that you can send out to impress your clients right away.
Ubersuggest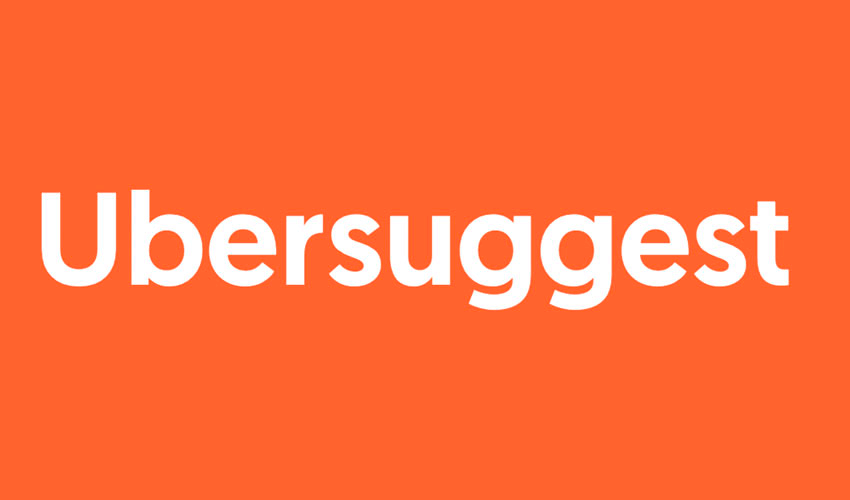 When it comes to finding content ideas, the tool that I've been enjoying using is called Ubersuggest.
Now, there are a lot of tools on the market that will give you content ideas, but not all of them will also tell you how hard it is to rank in Google for these keywords. So what I mean by that is, let's say you're looking for content ideas.
Related to content marketing strategy. All you got to do is to search for keywords like Content Marketing strategy on Uber Suggest and click on Keyword Idea in the left side menu. Not only will you get a list of potential content ideas related to your search.
But it also comes with using information like search volume. Calls per click. Quick Pay Difficulty. SEO Difficulty now. I trust you guys to do your due diligence to understand what these keywords that I mentioned mean.
But basically. If you are in marketing. You know that these are valuable data that you can use to assess whether the ideas that you're looking at are worth using.
Wordtune
The third tool that I want to introduce to you is going to help you with writing an amazing caption to go with your social media posts. And that is wordtune.
guys, I can't imagine writing anything, not just a caption, without warning ever since I found out about this tool. What it does is it uses AI technology to help you edit, rephrase, and ultimately make your sentence sound so much better with just a click.
It's super simple to use. All you have to do is highlight your sentence and select Rewrite. You then get a drop-down menu with ten new versions of your sentence that sound much better, and you just need to select the one that you like.
I use this tool so much to the point that even if I'm writing an email, I like to just run my sentence through Wartime just to make sure that it sounds good before I send it out.
Kapwing
When it comes to content creation nowadays, it's all about video content.
So for video editing, I highly recommend Kapwing. Now, some of you might argue that tools like Premiere Pro or DaVinci Resolve are the best software short. They're great for advanced editing. But if your goal is to make these short quick videos specifically for social media, cow Wing is your best friend.
First of all, the interface is super simple and easy to use. You just need to upload videos to make the editorial directly on the timeline. Also, it provides a lot of templates for quick drag and drop, adding captions, and subtitles easily perfect for those who want to create something on the go.
And the best thing about KapWing is that this tool is completely free. So You can use it right on your browser and it works on any kind of Internet-connected device. That You don't need to download a huge software into your laptop and then carry a hard drive whenever you need to edit your video. 
So, You don't need to do that anymore. You can just easily go to the browser, drop a video in there, and voila, it's done. I love that.
Inoreader
And last but not least, as a social media manager, it is super important to stay up to date on any kind of social media industry news and trends, because that's going to give your clients the best possible outcomes for their social media strategy and marketing.
And the tool that will help you get your daily updates and the latest trending news is Inoreader. So instead of visiting ten different sites to see what's new or getting bombarded by Google Alerts all the time, inoreader does it it allows you to read all your updates in one spot.
You can subscribe to any social media industry leaders you like, such as Social Media examiner, later blog or other social media influencers, or anyone that you like. And that way you can get filtered updates to your liking, the minutes that they're available, and all in one spot.
Conclusion
Now the point of having these tools is to make your job as a social media manager easier but if you don't know how to even become a social media manager then you really need to start there. Because even if you know what fancy tools to use but if you don't know how to use these tools how to price your services or how to market yourself you're not going to be getting clients to work with you.
So here's what you need to do. You need to do you to start off by learning all the basics of Social Media Management Tools.